We recently took a trip to the Missouri Botanical Gardens to attend the Japanese Festival they hold every year. Usually the gardens are not a huge thrill for the children. I guess there just isn't enough action in seeing the flowers bloom. Personally, I love the place, so peaceful and beautiful.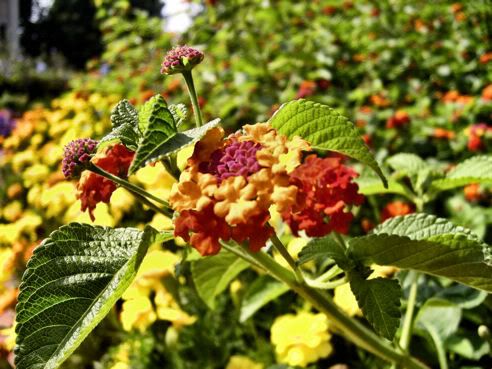 Every time we go I leave thinking I'd really love to get into botany, of course the reality that anything I plant dies soon sets in. This is the first time attending the festival and it was packed (and hot). There were all sorts of demonstrations--taiko drums, kimono fashion shows, ikebana flower arranging and bonsai ornamental pruning, bon odori summer festival dancing, budo and koryu bugei martial arts exhibitions, and don't forget the Sumo wrestling (the main thing the boys were interested in seeing). We started the trip parking as close as possible to the gardens, which was at least a half mile away. Did I mention it was packed? Yes, walking that distance with three kids, crossing multiple busy city streets, in at least 150% humidity is not as much fun as it sounds. When we finally arrive and get into the gardens there are many booths selling Japanese wares. Dave really wanted to get me a sugegasa, which is Japanese for one of those cone shaped straw hats. I declined the offer on the grounds of not knowing to what event one would wear a sugegasa. We found our way to the taiko drummers.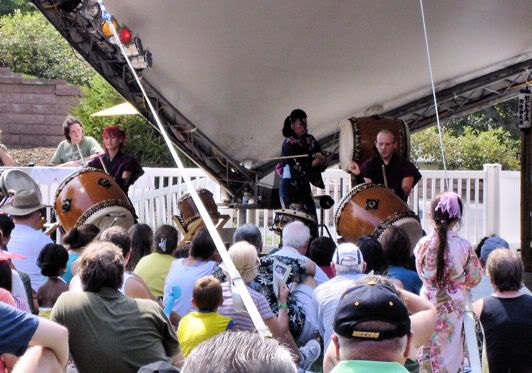 I could have sat there and listened to the rhythmic beating all day. The kids and Dave on the other hand were done within just a few minutes. As we wandered through the beautiful landscaping JonJon saw a fountain that he just had to play in. Erica and Jon had so much fun running through the water.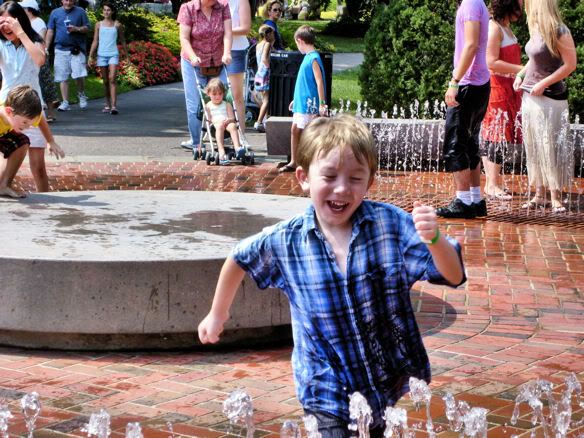 It was a good opportunity for them to cool off some too. We walked past the Koi fish lake and rock gardens.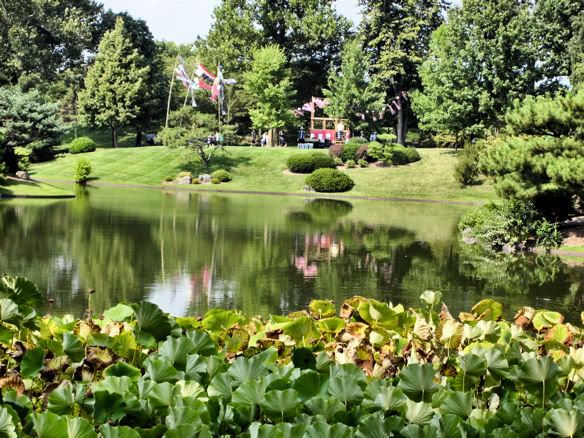 Always beautiful.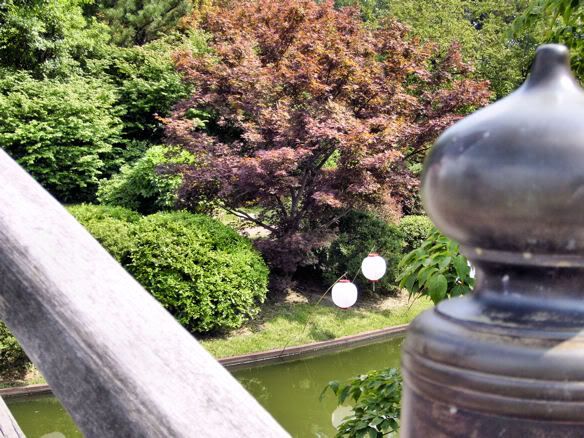 The English gardens were the least busy part there. It was very relaxing and shaded. While standing in the shade we watched a martial arts demonstration. After a few hours of wandering it was time for the Sumo demo. We sat as the speaker was telling us about Sumo and the lifestyle. I have to say, with the way she described it, except for the select few the life of a Sumo is not very glamorous. During the introduction she described how the Japanese view Sumo as heroic and honorable. She then asks the question to the audience of what word comes to mind when she says Sumo. The crowd was quiet until my lovely husbands shouts out...DIAPER. So much for culture, I tried.

Erica posing in one of the sculptures.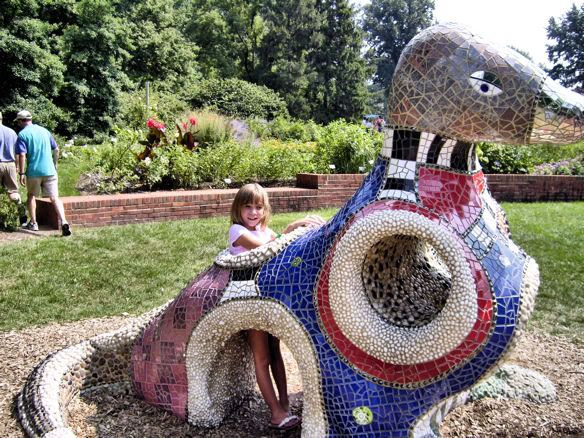 The Boys...